So.
You're sitting here thinking. I love Disney... I love shiny things... I ran the mile in middle school. Plus your pretty confident in who you are.
I can run the Disney Princess Half Marathon... what's 13.1 miles?
Guess what. YOU ARE COMPLETELY RIGHT!
YOU CAN.
But before you have a panic attack and go into battle mode just to register there are a couple of things you should know. Now I am no expert but I will say I followed some certain rules and guidelines and had the most amazing time because of that.
1. Train. Train. Train. And train some more.
Give yourself PLENTY of time to get your mileage up. Find a training plan that works with your body and your schedule, both work and the date of your half. This could be Hal Higdeon, Jeff Galloway or your own made up routine. OH! and train with hills if you can. By training in harder conditions then the race you will feel like you are flying.
2. Do your research.
When courses are posted, print them out and stick them on the treadmill or stare at them long enough to visual them while out on the pavement, giving yourself milestones help big time. I remember when I got to mile 6 in my training runs I visualized myself running through the Magic Kingdom. It even makes me smile now.
3. Don't feel silly by dressing in costume.
You are listening to someone who said "I will never dress in costume for a race". I quote myself on that. When I got to the Minnie and Mickey Mouse Royal Family 5k I felt out of place by wearing just a shirt from Germany. This year I plan on Cinderella-ing myself out for all 3 races during PHM weekend.
4. Join in on all the boards, hashtags and meet-ups you can.
Meeting others is the best part of runDisney races. Period. End of story.
5. Stop for character photos.
Yes there are the Balloon ladies, yes there is a 16 minute mile pace you need to be aware of. But please, promise me, promise yourself if you see a character you have been dying to see, stop, take a photo. You will be so happy you did.
6. Rest.
Not only during your training but while you're at WDW as well. Take it easy in the parks and pick the proper footwear.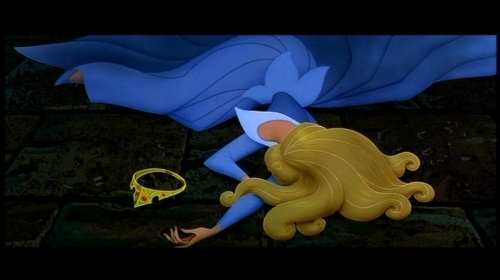 7. Fuel consistent.
You trained with certain foods, remember those are your friends. Of course a pint of Strongbow and Fish and Chips might be your go to EPCOT meal, but do everyone including your stomach a favor and wait for AFTER the race to indulge. It'll taste so much better when it stays down, and well in. If you know what I mean...
8. Be approachable.
As nervous as you might be, smiling at everyone you meet during race weekend will improve your experience and you might actually learn a tip or two. That was how I spent my time in the line for the expo and in my corral. Plus you never know what kind of friendships might be born from a simple hello.
9. FOR GOODNESS SAKE CALM THE F DOWN.
Women are insane. I include myself in that statement. But really. I am losing my patience with this. At last years expo, yes there were serious issues, but did the volunteers deserve the verbal lashing they received from some 'princesses'....NO. Please, remember to thank those who are helping. Volunteers are there because they love the atmosphere, the runners, the excitement, stop treating them like crap. You will enjoy your time the kinder you are. Plus a woman was shit talking a 'walker' (not the Walking Dead kind) during the actual half and not a moment later she face planted into the pavement near the Grand Floridian. Karma hits fast in a half marathon, everyone has their own journey, help them, don't hurt them. You are not better than one other single person running. (Except maybe that woman.)
10. Take it all in.
Whether it's your first or your fiftieth half marathon, take pictures, save some keepsakes, make a scrapbook when you get home, make friends, ENJOY the actual race. You get to see some parts of Disney that people would kill to see. I don't care if there is a large garbage can I'm running by if I'm running behind the scenes. Oh and wear your medal proudly. You deserve it.
What I love most about Disney races are the WIDE array of women that are running. Don't think stick thin Olympic bronze medalists, think the woman next door, the one with a corner office, the one with 5 kids at home, the one who takes care of her aging parents. They are all there for one thing, to push themselves. Don't forget this moment is for you, for no one else. Never allow anything to take that away from you.
Hope to see you all out there and keep hopping along!